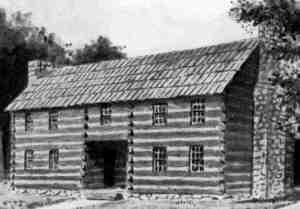 Charles "Sa-La-Ne-Weh" Fish
(1815-1866)
Charles "Sa-La-Ne-Weh" Fish
Born: 1815, Shawnee Tribe, Kansas Territory (Kansas), (United States)
Died: 27 Dec 1866 at age 51
Research Notes:
From Kansas State Historical Society
Letter 15 May 1839 from Joshua Pilcher, S.I.A., St. Louis to Major R. W. Cummins, Ind. Agent:
"Your nomination of Charles Fish as striker for the Kansa Indians have been approved provided he has vacated the same situation for the Kickapoos."

Birth Notes:
Need to confirm birthdate. He was listed as 41 years old on either the 1854 or 1856 Indian Census.